Collection: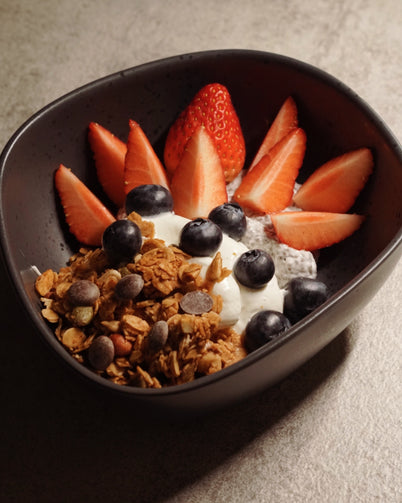 Collection:
Bulgarian Yogurt
Bulgarian Yogurt
Regular price

Sale price

$9.00
The Bulgarian yogurt is very smooth and creamy in texture, tastes very clean on the palate with mild tartness and refreshing notes.
Made by the traditional pot set method and naturally strained, this product is suitable for lactose intolerance and contains no added sugar.
Perfect for eating straight out of the jar or in a breakfast bowl. It can also be used in desserts, baking or cooking.
Ingredients: Fresh pasteurized whole milk. Contains active cultures lactobacillus bulgaricus and streptococcus thermophilus.
Best to be consumed within 3 weeks. Please keep refrigerated at 1º-4º degrees.
Nutritional Info:
| | |
| --- | --- |
| Serving size | 100g |
| Calories | 59 |
| Carbs | 5g |
| Fat | 2g |
| Protein | 6g |
| Calcium | 240mg |