Collection: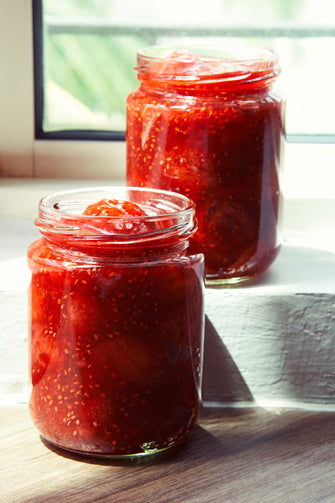 Collection:
Fruit Compote
Fruit Compote
Regular price

Sale price

$10.00
Fruit Compote (no sugar added)
We make our Compotes from scratch and thicken them naturally with chia seeds or ground flaxseeds. They contain no added sugar, artificial flavouring nor preservatives.
Try them with our Yogurts or cakes, they're delicious on toast too! 
Ingredients: Fruit/Berry of choice, Chia seeds, Erythritol.
Best consumed within 2 weeks, please keep refrigerated between 1º-4º.